Autumn Squash
Eye Spy Blog 2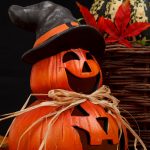 Autumn Squash Soup
On a cold fall day, nothing is more comforting than a bowl of warm Autumn Squash soup. But are they turning to someone else for emotional comfort and needs?
They may be cheating on you, even if it doesn't seem obvious.
Emotional affairs, work spouses, deleting texts, and keeping in touch with exes can all be forms of infidelity. But for many people, the act of cheating is cut and dry. Furthermore,  it's engaging in sexual contact of any kind with a person who is not your partner.
But for others, being unfaithful can mean participating in any number of activities which your partner feels should be reserved exclusively for them. Because the definition of cheating varies from person to person, clear boundaries need to be set at the beginning of a relationship, and both partners must agree to adhere to those relationship rules.
Eye Spy Can Help!
We can get the evidence that you need.
At Eye Spy Investigations, we offer 100% LEGAL, CONFIDENTIAL services. The Michigan Private Investigators at Eye Spy Detective Agency specialize in Domestic Investigations.
We have Investigators on staff that work directly for us all over Michigan. From Grosse Pointe to Birmingham, Sterling Heights to Livonia, Southfield to Detroit, Bloomfield Hills to Grand Rapids and every where in between.
If you have some questions, please do not hesitate to call. Feel free to go online and talk to one of our private investigators on our 24/7 live chat. Call the Michigan Private Investigators at Eye Spy Detective Agency today at (888) 393- 7799. For more information visit our website at www.EyeSpyInvestigations.com
They Can Run, But They Can't Hide From EYE SPY