Chasing
Eye Spy Blog 2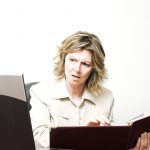 The Chasing
Are you sick and tired of chasing them around town? .But, if you've decided to stay together, then there's some things that you need to do from now on.
Firstly, resist the impulse to figure out, analyze, and scrutinize the person with whom your partner is or was cheating with. Do not use Facebook and social media to stalk your partner's lover. All you are doing is giving yourself more and more material to be overwhelmed by.
Secondly, do not follow them. If you feel that they are up to something, then you should hire a private investigator. Because if you're wrong and get caught, you'll ruin everything. Call Eye Spy today!
Eye Spy Can Help!
We can get the evidence that you need.
At Eye Spy Investigations, we offer 100% LEGAL, CONFIDENTIAL services. The Michigan Private Investigators at Eye Spy Detective Agency specialize in Domestic Investigations.
We have Investigators on staff that work directly for us all over Michigan. From Grosse Pointe to Birmingham, Sterling Heights to Livonia, Southfield to Detroit, Bloomfield Hills to Grand Rapids and every where in between.
If you have some questions, please do not hesitate to call. Feel free to go online and talk to one of our private investigators on our 24/7 live chat. Call the Michigan Private Investigators at Eye Spy Detective Agency today at (888) 393- 7799. For more information visit our website at www.EyeSpyInvestigations.com
They Can Run, But They Can't Hide From EYE SPY