Hyper Responsibility
Eye Spy Blog 2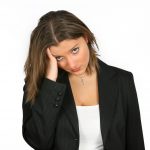 Hyper Responsibility
One of the driving forces behind obsessive-compulsive disorder (OCD) is an inflated sense of responsibility. Thus known as hyper responsibility. Consequently, those who suffer from hyper-responsibility believe they have more control over what happens in the world than they actually do.
But this can also happen in relation to other's feelings. A person with this type of OCD feels responsible for everyone else's happiness, thereby neglecting their own. Furthermore, they will be constantly pulled in different directions. However, this is especially true in a romantic relationship. Thus, not wanting to upset or disappoint anyone, always wanting to please and accommodate everybody.
However, this often leads to isolation. Are you suspicious of your significant others behavior? Find out what is really going on. Call Eye Spy today!
Eye Spy Can Help!
We can get the evidence that you need.
At Eye Spy Investigations, we offer 100% LEGAL, CONFIDENTIAL services. The Michigan Private Investigators at Eye Spy Detective Agency specialize in Domestic Investigations.
We have Investigators on staff that work directly for us all over Michigan. From Grosse Pointe to Birmingham, Sterling Heights to Livonia, Southfield to Detroit, Bloomfield Hills to Grand Rapids and every where in between.
If you have some questions, please do not hesitate to call. Feel free to go online and talk to one of our private investigators on our 24/7 live chat. Call the Michigan Private Investigators at Eye Spy Detective Agency today at (888) 393- 7799. For more information visit our website at www.EyeSpyInvestigations.com
They Can Run, But They Can't Hide From EYE SPY