Close Protection
Eye Spy Blog 2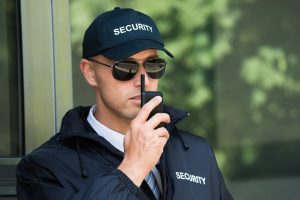 Close Protection
A close protection officer or bodyguard is responsible for protecting a single VIP or professional from threat or danger. Furthermore, these individuals are employed to protect their clients from physical attacks, kidnappings, and any other form of harassment.
At Eye Spy, we provide safe, controlled & monitored movement. Our VIP protection services give peace of mind in elevated risk situations. Consequently,  many companies are turning to this service. Thus lowering the exposure of their company's executive staff to risk.
The sole aim of a close protection officer is to provide security to someone from any and all potential threats. Therefore protecting not only the individual but also their possessions, property and sometimes even close relatives. Whether it's a celebrity, politician, a wealthy business person that falls into the bracket of HNWI (high net worth individual) or UHNWI (ultra high net worth individual), or member of royalty, the same level of care must be applied for every client. Thus with the primary purpose being to guarantee the safety of the person using our services.
Without close protection, a client may rely on their manager or a close friend for security. But while this might work to some extent, it doesn't provide the same level of safety, professionalism. Thus lacking the necessary experience and qualifications.Furthermore, in extreme circumstances, it can involve keeping the client safe from assault, harassment, theft, kidnapping and assassination.
Eye Spy Can Help!
We can get the evidence that you need.
At Eye Spy Investigations, we offer 100% LEGAL, CONFIDENTIAL services. The Michigan Private Investigators at Eye Spy Detective Agency specialize in Domestic Investigations.
We have Investigators on staff that work directly for us all over Michigan. From Grosse Pointe to Birmingham, Sterling Heights to Livonia, Southfield to Detroit, Bloomfield Hills to Grand Rapids and every where in between.
If you have some questions, please do not hesitate to call. Feel free to go online and talk to one of our private investigators on our 24/7 live chat. Call the Michigan Private Investigators at Eye Spy Detective Agency today at (888) 393- 7799. For more information visit our website at www.EyeSpyInvestigations.com
They Can Run, But They Can't Hide From EYE SPY