Covid-19 And Child Custody
Eye Spy Blog 2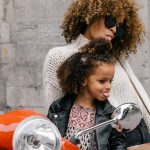 Covid-19 And Child Custody
Recently, Covid-19 And Child Custody have been on everyone's mind.
But, Parents should still follow their custody and parenting time court order during the COVID-19 outbreak.
Consequently, Parents, worried about their children's safety, have been forced to question normal custody arrangements during the COVID-19 pandemic.
The COVID-19 pandemic has affected millions of people worldwide and has caused us to change the way we conduct our everyday lives.  "Social distancing," "shelter in place" or "stay at home" orders have become the "new normal."
However, your custody order or parenting agreement is a legally enforceable document. Therefore, by law, you are obligated to comply with the court's order.
Is your ex withholding the child? Do you need help to prove your Child Custody case in court? Call Eye Spy today!
Eye Spy Can Help!
We can get the evidence that you need.
At Eye Spy Investigations, we offer 100% LEGAL, CONFIDENTIAL services. The Michigan Private Investigators at Eye Spy Detective Agency specialize in Domestic Investigations.
We have Investigators on staff that work directly for us all over Michigan. From Grosse Pointe to Birmingham, Sterling Heights to Livonia, Southfield to Detroit, Bloomfield Hills to Grand Rapids and every where in between.
If you have some questions, please do not hesitate to call. Feel free to go online and talk to one of our private investigators on our 24/7 live chat. Call the Michigan Private Investigators at Eye Spy Detective Agency today at (888) 393- 7799. For more information visit our website at www.EyeSpyInvestigations.com
They Can Run, But They Can't Hide From EYE SPY