Damage Control
Eye Spy Blog 2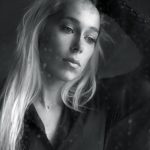 Need Damage Control?
Damage Control is taking action to control damage caused by someone's efforts. Thus, a company or individual, to curtail losses, counteract unfavorable publicity, etc. Furthermore, it's keeping things from getting too crazy or out of hand.
Consequently, As soon as a secret of infidelity or such has been brought to light, there is an immediate and overwhelming emotional hurricane that blows in.
The trauma, betrayal, and emotional storm that  occurs in the aftermath of an affair often leaves both partners feeling confused and devastated. However, there is no easy way out of this situation. Thus, regardless of whether a couple decides to work things out or go their separate ways, work must be put in regardless in order to regain emotional control and to get out of crisis mode.
Is your partner cheating and you need proof?  Is someone lying in court? Furthermore, are rumors being spread to your friends, family and colleagues? Call Eye Spy today!
Eye Spy Can Help!
We can get the evidence that you need.
At Eye Spy Investigations, we offer 100% LEGAL, CONFIDENTIAL services. The Michigan Private Investigators at Eye Spy Detective Agency specialize in Domestic Investigations.
We have Investigators on staff that work directly for us all over Michigan. From Grosse Pointe to Birmingham, Sterling Heights to Livonia, Southfield to Detroit, Bloomfield Hills to Grand Rapids and every where in between.
If you have some questions, please do not hesitate to call. Feel free to go online and talk to one of our private investigators on our 24/7 live chat. Call the Michigan Private Investigators at Eye Spy Detective Agency today at (888) 393- 7799. For more information visit our website at www.EyeSpyInvestigations.com
They Can Run, But They Can't Hide From EYE SPY