Gambling
Eye Spy Blog 2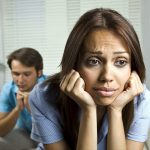 Gambling
The number of women who report a gambling problem has been rising at double the rate of men. Thus, It is used as an escape from stress and pain. But the debt can be catastrophic.
Furthermore, Female gambling addicts are just as bad as men. They will get money wherever they can and gamble it all away immediately. Despite their obsession, they may not  show a single outward sign of not being entirely in control.
For women, gambling soothes them and numbs pain. Sometimes they begin gambling as a result of bereavement or because they're a carer for someone they love. Thus,  it's an overwhelming responsibility for them. However, many women won't seek help because they're afraid of having their children taken away. Consequently, many have embezzled or stolen money and fear prison if they're discovered.
Typically, women begin gambling later in life. But their problems develop more quickly. Consequently, experts believe may be because they tend to choose quick, high-stakes games such as online slots and bingo. Do you need to reveal someone's gambling habits? Call Eye Spy today!
Eye Spy Can Help!
We can get the evidence that you need.
At Eye Spy Investigations, we offer 100% LEGAL, CONFIDENTIAL services. The Michigan Private Investigators at Eye Spy Detective Agency specialize in Domestic Investigations.
We have Investigators on staff that work directly for us all over Michigan. From Grosse Pointe to Birmingham, Sterling Heights to Livonia, Southfield to Detroit, Bloomfield Hills to Grand Rapids and every where in between.
If you have some questions, please do not hesitate to call. Feel free to go online and talk to one of our private investigators on our 24/7 live chat. Call the Michigan Private Investigators at Eye Spy Detective Agency today at (888) 393- 7799. For more information visit our website at www.EyeSpyInvestigations.com
They Can Run, But They Can't Hide From EYE SPY