Is Someone Trying To Kill You?
Eye Spy Blog 2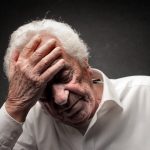 Is Someone Trying To Kill You?
Do you often wonder "Is Someone Trying To Kill Me?"
In the Victorian Era, a fear of poisoning was considered a very serious concern. Furthermore, this era had a very specific fear of dying at the hands of a homicidal poisoner. However, back then, poison was sold over the counter to anyone who asked for it.
But today, it's downright rare. Furthermore, in 2020 you are more likely to get struck by lightning twice or kick the bucket by falling out bed than you are to meet your Maker at the hands of a poisoner. But it does happen.
However, things have changed drastically since then. Most people hire hit men to do the deed. Are you suspicious of someone? Call Eye Spy today!
Eye Spy Can Help!
We can get the evidence that you need.
At Eye Spy Investigations, we offer 100% LEGAL, CONFIDENTIAL services. The Michigan Private Investigators at Eye Spy Detective Agency specialize in Domestic Investigations.
We have Investigators on staff that work directly for us all over Michigan. From Grosse Pointe to Birmingham, Sterling Heights to Livonia, Southfield to Detroit, Bloomfield Hills to Grand Rapids and every where in between.
If you have some questions, please do not hesitate to call. Feel free to go online and talk to one of our private investigators on our 24/7 live chat. Call the Michigan Private Investigators at Eye Spy Detective Agency today at (888) 393- 7799. For more information visit our website at www.EyeSpyInvestigations.com
They Can Run, But They Can't Hide From EYE SPY