When clients ask ask about getting a background check on someone, we always explain that the term "background check" is a general term (just like the word "automobile").  We explain that there are many things that we can do to run a background check (just like there are many different types of automobiles you can buy).  It might be something simple, like running a driving record.  It might be more extensive like running a profile history, or criminal or educational history check.  It may be more involved like conducting surveillance, interviewing neighbors, friends, previous employers, etc.  It may also require us to travel to different states or countries to gather and verify facts about the person.  All of these things are part of a background check, and of course, each one has different costs involved.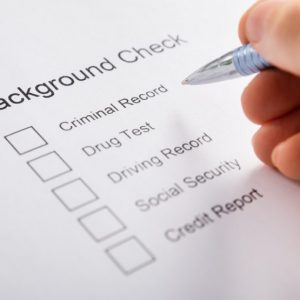 Obviously, a client might not need all of the above things done.  It all depends on who you are investigating the background of, and why you need it. If, for instance, you own a jewelry store with millions of dollars in diamonds in the vault, and you are looking to hire a new manager, you might want a more in depth background check.  Alternatively, if you just want a criminal history run on your 17 year old daughters new 20 year old boyfriend, this would require a much simpler approach. So we base the background check on the clients needs.
Don't be fooled by the $29.00 background checks you see online.  These checks do not include any real information that would be useful to you.  In fact, most of the information in these online checks ends up being false and inaccurate. Remember…you get what you pay for!
Some of the things that a background investigation can provide are: Name & Alias information, Addresses (Past & Present), Date of Birth, Social Security Number (only in certain circumstances), Motor Vehicle registration information, Driver's License status & history, and Title information, Bankruptcy Filings, National or Statewide Criminal History, National or Statewide Sex Offender Registry, Unlisted Phone Number, Death Certificate, and much more.
As licensed private investigators, Eye Spy Investigations knows how to provide an accurate, detailed background check no matter where your subject resides. We know the importance in determining what type of background check you need and what records you expect us to find.
Contact us today to find out more on how we can help you with your Michigan background check and background investigations.