Eye Spy Private Detective Agency (through our partner company Patrol Guard Security, PLLC) is a leader in the security industry. We offer both armed and unarmed personnel to provide you with the protection you need, and the security you deserve.
We provide both uniformed and plain clothed professionals. Our employees are highly trained individuals and have prior military, police and/or security experience. This enables them to quickly assess a situation and take appropriate action quickly, with positive results.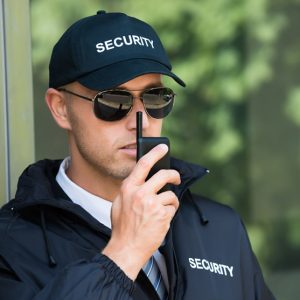 Professional Security
The following is a partial list of accounts we provide professional security services for:
The President of The United States – George W. Bush
Shopping Centers
Schools
Sporting Events
Concerts
Private Parties
Office Buildings
Malls
Parking Lots
Car Dealerships
Retail Stores
Apartment Complexes
Marinas
Night Clubs
Theaters
We work together with our clients to help protect them against:
Theft
Workplace Violence
Sexual Harassment
Disgruntled Employees
Threats of Violence
Corporate Espionage
Fraudulent Claims
Robbery
We also provide professional sales and installation of security alarms, GPS systems, audio, video, and safety equipment for automobile and marine applications.
For more information about our services, or to schedule a security analysis of your location, please contact our office at TOLL FREE (888) 393-7799, 24 hours a day, 7 days a week.
***ALL SECURITY GUARD SERVICES PROVIDED BY PATROL GUARD SECURITY, PLLC.