Belleville Michigan Investigator Services For Wayne County
Performed by Certified & Licensed Michigan Private Investigators
Eye Spy Investigations is a certified licensed Michigan private detective investigation firm, specializing in all matters requiring professional private investigations in the city of Belleville and across Michigan. We are available 24 hours a day, 7 days per week, and have been serving satisfied customers for for almost 30 years.
Call us to talk about your Belleville Michigan private investigator case now at 888-393-7799 for a confidential no-obligation quote, or hire us online in just minutes.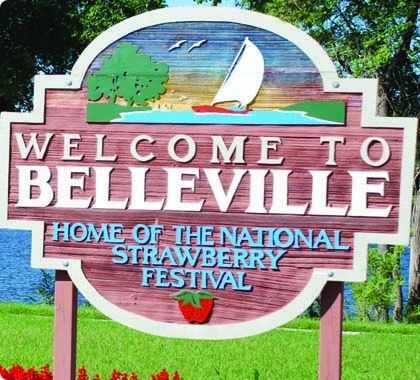 Our Belleville, Michigan Private Investigator Services
Our highly trained Belleville private investigators specialize in all areas of investigation for personal or business needed including the following services.
The equipment we use to assist us in conducting our private investigations are truly state of the art. From our HD pro-grade digital video cameras, aerial spy drones, underwater submarine drones, to our covert GPS vehicle tracking system and infrared and night vision equipment, you will find that our company has a great advantage over others. Many smaller private investigation agencies do not upgrade their equipment on a regular basis. Our thought is that if a company is not willing to invest in the most current equipment, they will not be able to obtain the evidence their clients need. This is why Eye Spy is simply the best in the business!
Why Hire A Local Belleville, Michigan Private Investigator?
Eye Spy Investigations Private Detective Agency is a licensed Michigan private detective investigation firm, specializing in professional private investigation services for Belleville, Michigan. With over 30 years experience, we are available 24 hours a day and can start immediately.
About Belleville, Michigan
Belleville is a city in Wayne County in the U.S. state Michigan. The population was 3,991 at the 2010 census. As a western suburb of Metro Detroit, Belleville is 18 miles southeast of Ann Arbor and 20 miles southwest of Detroit. Belleville is located just south of Interstate 94 and is surrounded by Van Buren Township.
Additional resources and helpful contact information includes:
City of Belleville
6 Main Street
Belleville, Michigan 48111
734-697-9323
Belleville Police Department
6 Main Street
Belleville, Michigan 48111
734-699-2395
Belleville Fire Department
25 Second Street
Belleville, Michigan 48111
734-699-2395
Belleville Public Library
167 4th St, Belleville
MI 48111
734-699-3291
How Much Do Private Investigators in Belleville, Michigan cost?
Hourly rates to hire a private investigator in Belleville start at around $60.00 per hour, plus expenses, with payment plans available and we will work within your budget. Most investigation firms require a retainer or deposit to begin a case. This retainer covers the expenses involved in working on the case, like hourly wages, gas/mileage, travel, etc. When we begin working on your case, we will keep a log of all activity and expenses incurred. This way, you will know exactly how much you have left in your retainer and can decide if you would like us to continue getting results.
When you hire us, Eye Spy offers a secure client login portal to each client, so you can login 24/7 to see your case results, download reports, download photos/video, and check your retainer balance. You always have this information at your fingertips for you convenience.
Hire An Belleville Private Investigator Today
If you need to hire an experienced, certified & licensed private investigator in Belleville, call us today for a confidential consultation. We can start your case immediately when you hire us, usually within ONE HOUR…even on nights and weekends. No other Michigan Private Investigator company can match this.