Eye Spy Blog 2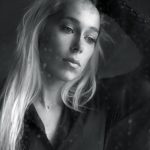 Are you just a Side Dish? Find out!
Side Dish Day
Mistress Day is the day before Valentine's Day. Therefore, Valentine's Day is saved for their Wife, or long time girlfriend. However, the day after is known as the Side Dish Day.
Not everyone can be the starter all the time. So some ladies end up settling into their role as a back-up. Just because you don't know you're a side chick, doesn't mean you're not. But there are a lot of red flags you can look for if you think you might be.
Weekends are reserved for actual girlfriends (or "main chicks" if you're seriously terrified of commitment). There's nothing wrong with a Wednesday night date or meeting for lunch on a Friday, but if that's the only time he can see you, there's a good chance you're dealing with a dude in a relationship.
Call Eye Spy today! Get the Proof that you deserve.
Eye Spy Can Help!
We can get the evidence that you need.
At Eye Spy Investigations, we offer 100% LEGAL, CONFIDENTIAL services. The Michigan Private Investigators at Eye Spy Detective Agency specialize in Domestic Investigations.
We have Investigators on staff that work directly for us all over Michigan. From Grosse Pointe to Birmingham, Sterling Heights to Livonia, Southfield to Detroit, Bloomfield Hills to Grand Rapids and every where in between.
If you have some questions, please do not hesitate to call. Feel free to go online and talk to one of our private investigators on our 24/7 live chat. Call the Michigan Private Investigators at Eye Spy Detective Agency today at (888) 393- 7799.
They Can Run, But They Can't Hide From EYE SPY!