Investments And Assets
Eye Spy Blog 2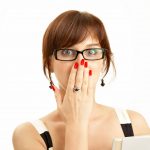 Investments
Do you need to find hidden investments and assets? Eye Spy specializes in asset and bank account searches. Thus, we can find assets and find bank accounts for judgment collection, divorce, probate and court cases.
Furthermore, we can locate assets for judgment enforcement, estates, pre and court cases. Therefore, Lawyers, other private investigators and consumers all come to us to uncover this information.
If you need an asset investigation, call Eye Spy for results.
Collecting on a judgment can be tricky. As a result, debtors will hide everything that they can.
However, Eye Spy has successfully located assets for over 30 years.
Do you believe that your Spouse is hiding money? Does your debtor own anything? Find out confidentially. Call Eye Spy today!
Eye Spy Can Help!
We can get the evidence that you need.
At Eye Spy Investigations, we offer 100% LEGAL, CONFIDENTIAL services. The Michigan Private Investigators at Eye Spy Detective Agency specialize in Domestic Investigations.
We have Investigators on staff that work directly for us all over Michigan. From Grosse Pointe to Birmingham, Sterling Heights to Livonia, Southfield to Detroit, Bloomfield Hills to Grand Rapids and every where in between.
If you have some questions, please do not hesitate to call. Feel free to go online and talk to one of our private investigators on our 24/7 live chat. Call the Michigan Private Investigators at Eye Spy Detective Agency today at (888) 393- 7799. For more information visit our website at www.EyeSpyInvestigations.com
They Can Run, But They Can't Hide From EYE SPY