Not Good Enough
Eye Spy Blog 2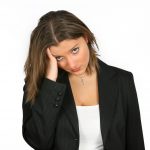 Do you feel that you are Not Good Enough?
Maybe you were told repeatedly that you weren't pretty enough. Furthermore, their actions also enforced that you are not good enough.
However, now you are deeply resentful towards this person and their Spouse.  Are you feeling bitter of their success? They seem so happy as a couple. Which is making you feel resentment at the way you have been treated.
Have you ever thought "I' m not pretty enough for you, am I?" Maybe you think that you are not smart enough, or raised well. Could it be that your poor upbringing was the reason that this person never wanted to marry you? You can't change your childhood. Furthermore, Some believe that all of our problems can somehow be traced back to childhood. Honestly, everyone has a story. Somewhere along the line, something has affected us. It's life.
But still this envy lingers. So why did they choose to marry this person, and not you? Find out what their relationship is all about and what makes them click.
Eye Spy Can Help!
We can get the evidence that you need.
At Eye Spy Investigations, we offer 100% LEGAL, CONFIDENTIAL services. The Michigan Private Investigators at Eye Spy Detective Agency specialize in Domestic Investigations.
We have Investigators on staff that work directly for us all over Michigan. From Grosse Pointe to Birmingham, Sterling Heights to Livonia, Southfield to Detroit, Bloomfield Hills to Grand Rapids and every where in between.
If you have some questions, please do not hesitate to call. Feel free to go online and talk to one of our private investigators on our 24/7 live chat. Call the Michigan Private Investigators at Eye Spy Detective Agency today at (888) 393- 7799. For more information visit our website at www.EyeSpyInvestigations.com
They Can Run, But They Can't Hide From EYE SPY!