Should You Divorce?
Eye Spy Blog 2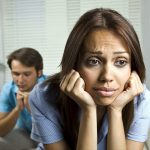 Should You Divorce?
Oftentimes the spouse who had the affair will push for a quick divorce . Thus to legitimize the person they cheated with. But many affairs end after a year or two, so in many cases, a legal separation may be a better decision.
If you're involved in a messy divorce, or maybe one that is going suspiciously smoothly, you may be considering hiring a private investigator. Private investigators can often be helpful. For example, a private investigator may be able to find out if your soon-to-be former spouse has been hiding money, misrepresenting their living situation, mistreating the children, or misrepresenting their financial situation in other ways, such as running a cash business on the side.
In some divorce cases, it may become necessary to hire a private investigator to help with the process. An expert may be needed to find certain evidence and to complete specific tasks before the divorce is final. This helps to protect a person's legal and financial interests. Call Eye Spy today!
Eye Spy Can Help!
We can get the evidence that you need.
At Eye Spy Investigations, we offer 100% LEGAL, CONFIDENTIAL services. The Michigan Private Investigators at Eye Spy Detective Agency specialize in Domestic Investigations.
We have Investigators on staff that work directly for us all over Michigan. From Grosse Pointe to Birmingham, Sterling Heights to Livonia, Southfield to Detroit, Bloomfield Hills to Grand Rapids and every where in between.
If you have some questions, please do not hesitate to call. Feel free to go online and talk to one of our private investigators on our 24/7 live chat. Call the Michigan Private Investigators at Eye Spy Detective Agency today at (888) 393- 7799. For more information visit our website at www.EyeSpyInvestigations.com
They Can Run, But They Can't Hide From EYE SPY