Eye Spy Blog 2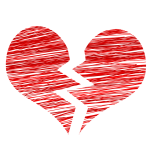 The proof is in the pudding means that the end result is the mark of the success or failure of one's efforts or planning.
Proof Pudding
If you are suspicious of someone or something, do not investigate it alone. In doing do, you may tip off the person. As a result, you may blow the whole case. Hire a professional!
Is your partner following you? Maybe they are cheating and feeling guilty. When you're in a relationship, even when there aren't necessarily grounds for distrust, suspicious thoughts can find their way to the forefront of your mind. They can take over, become habitual and even spoil the remaining positives between you and your partner. Find out what is really going on. 
By hiring Eye Spy, the proof will be in the pudding. Call us today!
Eye Spy Can Help!
We can get the evidence that you need.
At Eye Spy Investigations, we offer 100% LEGAL, CONFIDENTIAL services. The Michigan Private Investigators at Eye Spy Detective Agency specialize in Domestic Investigations.
We have Investigators on staff that work directly for us all over Michigan. From Grosse Pointe to Birmingham, Sterling Heights to Livonia, Southfield to Detroit, Bloomfield Hills to Grand Rapids and every where in between.
If you have some questions, please do not hesitate to call. Feel free to go online and talk to one of our private investigators on our 24/7 live chat. Call the Michigan Private Investigators at Eye Spy Detective Agency today at (888) 393- 7799.
They Can Run, But They Can't Hide From EYE SPY!