Playing The Victim
Eye Spy Blog 2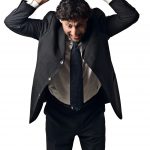 Playing The Victim
If you've landed on this page, you're probably more than a little bit fed up. When playing the victim, a person will refuse to take responsibility for the circumstance that they are in. Instead, they point the finger to make others feel guilty, or simply ignore their role in the problem.  But, if you're reading this, you're probably on the receiving end of this behavior repeatedly.
There's someone in your life who constantly plays the victim, and your patience is starting to run out.
Playing the victim is a tactic that lots of people use, consciously or subconsciously. Often, they do so because they believe that painting themselves as the injured party could benefit them in a certain situation, or in life in general. Victims have a habit of pitying themselves. Their reflection mirrors a defenseless child that cannot fend for itself. Playing the victim is a time honored narcissistic tradition. The narcissist uses it as a redirection technique.The narcissist plays victim to gain more control over keeping you beneath them and going only on their terms. They know if they play victim good enough you may start thinking that maybe you are the problem, and so you will just go along with their terms, and allow the relationship stay on a roller coaster ride that they control.
Do you need help showing this person's true colors? Call Eye Spy today!
Eye Spy Can Help!
We can get the evidence that you need.
At Eye Spy Investigations, we offer 100% LEGAL, CONFIDENTIAL services. The Michigan Private Investigators at Eye Spy Detective Agency specialize in Domestic Investigations.
We have Investigators on staff that work directly for us all over Michigan. From Grosse Pointe to Birmingham, Sterling Heights to Livonia, Southfield to Detroit, Bloomfield Hills to Grand Rapids and every where in between.
If you have some questions, please do not hesitate to call. Feel free to go online and talk to one of our private investigators on our 24/7 live chat. Call the Michigan Private Investigators at Eye Spy Detective Agency today at (888) 393- 7799. For more information visit our website at www.EyeSpyInvestigations.com