Buttermilk Biscuits
Eye Spy Blog 2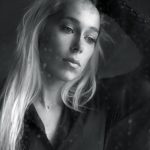 Buttermilk Biscuits
He says that he loves your Buttermilk Biscuits. But lately,  he hasn't been home to eat them. Does Love End When A Man Stops Eating At Home? Furthermore, what if a wife falsely accuses her husband of cheating? But he only wants to try to eat dinner in peace, before coming home to their young kids?
Finding out or even suspecting that your spouse or partner is having an affair is one of the most hurtful things that can happen to a relationship.
Instant feelings of anger, shock, resentment and other negative emotions can set in quickly causing you to do things that can harm your future. Knowing that your partner is involved with someone else is hard enough, but knowing what to do can be even harder.
There are common behaviors of spouses that are cheating. Keep in mind that these signs don't prove infidelity, but when you observe many of the behaviors, your marriage could be headed for trouble.
Is your spouse is suddenly spending more time than usual away from family and home?
Are there unexplained charges on credit card bills for restaurants, theater tickets or department stores?
Do you suspect infidelity? Call Eye Spy today!
Eye Spy Can Help!
We can get the evidence that you need.
At Eye Spy Investigations, we offer 100% LEGAL, CONFIDENTIAL services. The Michigan Private Investigators at Eye Spy Detective Agency specialize in Domestic Investigations.
We have Investigators on staff that work directly for us all over Michigan. From Grosse Pointe to Birmingham, Sterling Heights to Livonia, Southfield to Detroit, Bloomfield Hills to Grand Rapids and every where in between.
If you have some questions, please do not hesitate to call. Feel free to go online and talk to one of our private investigators on our 24/7 live chat. Call the Michigan Private Investigators at Eye Spy Detective Agency today at (888) 393- 7799. For more information visit our website at www.EyeSpyInvestigations.com
They Can Run, But They Can't Hide From EYE SPY