Slay All Day
Eye Spy Blog 2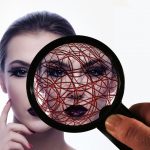 Slay All Day
People joke around and say that they slay all day. But have you ever wondered if your significant other has a criminal past?
We don't meet our significant others like we used to. Consequently, now that we have the internet, many Americans turn to online dating sites to find their life partners. About 1 in 5 Americans have a criminal record.
While this can widen the pool of potential mates, it also makes it easier to come in contact with potentially dangerous people. Luckily, the increase in online dating has also increased the popularity of online dating background checks. One study found that 29% of people have searched online for information about someone they were currently dating or about to meet for a first date. It's 2021 and there is no shame anymore in admitting it, you Google just about everybody you meet. It could be that new teacher at your kid's school, the neighbor who moved in across the street, hell, even the co-worker in the cubicle across the hall who you swear you recognize from somewhere if only you could place it.
It's just a fact of life these days, there is a wealth of information, personal and private, about each and every one of us readily available online, and it only takes a second to look it up.
If you're one of those 29% who want more information, Call Eye Spy today. We can run a dating background check. All cases are 100% confidential!
Call Eye Spy today
Eye Spy Can Help!
We can get the evidence that you need.
At Eye Spy Investigations, we offer 100% LEGAL, CONFIDENTIAL services. The Michigan Private Investigators at Eye Spy Detective Agency specialize in Domestic Investigations.
We have Investigators on staff that work directly for us all over Michigan. From Grosse Pointe to Birmingham, Sterling Heights to Livonia, Southfield to Detroit, Bloomfield Hills to Grand Rapids and every where in between.
If you have some questions, please do not hesitate to call. Feel free to go online and talk to one of our private investigators on our 24/7 live chat. Call the Michigan Private Investigators at Eye Spy Detective Agency today at (888) 393- 7799. For more information visit our website at www.EyeSpyInvestigations.com