Misuse Of Child Support
Eye Spy Blog 1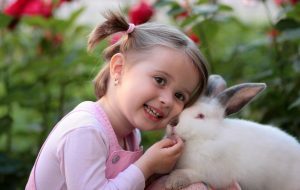 Show Me The Money! Is your Child Support Squandered on a lavish lifestyle? The Misuse of Child Support money is at an all time high.
The legal definition of Child Support is Periodic money payments payable by a non-custodial parent, to the custodial parent, for the care of his or her child. The law assumes that the custodial parent is paying for housing, food, and clothing directly by making the mortgage or rent payments and buying groceries and clothes. The non-custodial parent contributes to these expenses by making a cash payment to the custodial parent.
Misuse of Child Support: What Is Child Support To Be Used For?
There is no requirement for how the child support money is spent. Child support may be used to pay for the child's related shelter costs, such as mortgage or rent, lighting, telephone, and utility bills. Children need basic medical care. Most states require divorced or separated parents to carry some form of health insurance for their child.
Even so, courts do not require parents to prove the child support payments they receive go toward specific activities, except, for example, in cases where a child's basic needs are not being met. The assumption is that parents with physical custody of a child are paying for the necessary expenses to raise the child and, therefore, courts will not monitor the spending habits of a custodial parent.
Child support is used to support children by covering daily expenses and providing for necessary educational needs. Child support payments are made to cover the cost of raising a child until he or she is emancipated. In most states, the child is considered an independent adult when he or she reaches the age of 18 or finishes high school.
Misuse of Child Support: When Child Support Is Not Used For Children
Issues surrounding child support and what it can be used on are common in divorce actions. Some non-custodial parents resent the fact that the payments being made for child support are benefiting their former spouse or other people living in the home. As a result, the child suffers from the backlash.
Furthermore, it is difficult to show misuse of child support.  The court's will give the custodial parent a lot of leeway in how to use that support. Is the parent vacationing (without the child)? Are they partying while the child is being neglected (not fed or clothed properly, paying child care, etc.)? In the words of Kayne West (Gold Digger):
She was supposed to buy your shorty TYCO with your money. Went to the doctor got lipo with your money.
She's walking around looking like Michael with your money. Should've got that insured got GEICO for your money, money, money
Rather than sitting back and taking it, put a stop to it!
Misuse of Child Support: Eye Spy Can Help!
The Michigan Private Investigators at Eye Spy can get you the evidence that you need! Once the evidence is obtained, the custodial parent be forced to use the child support on the child related expenses. If she is truly neglecting the child, there may be enough evidence that you can ask for a transfer of custody.
In conclusion, If you want the misuse of child support to stop, you have to provide proof!
Call the Michigan Private Investigators at Eye Spy Detective Agency today at 888-393-7799, or visit us at www.EyeSpyInvestigations.com
All cases are 100% Confidential!