Down the Rabbit Hole with Holly Madison
Eye Spy Blog 1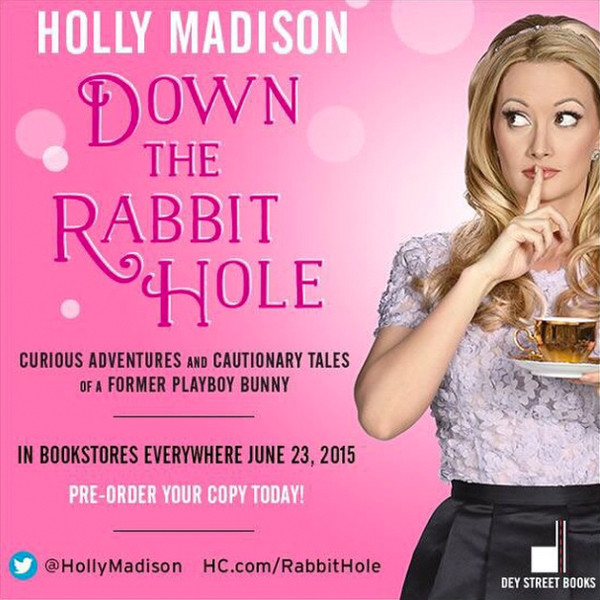 Holly Madison, former Playboy model and Girls Next Door star, has branched out from her reputation as Hugh Hefner's girlfriend. Since leaving the Playboy mansion, Holly has starred in her own burlesque show in Las Vegas entitled Peepshow, which eventually led to her getting her own TV show on the E! network. Holly's World showcased her life post Playboy, and also starred her friends Josh Strickland and Angel Porrino.
One episode of Holly's World featured Josh in his quest to find his birth mother. Knowing that his mother chose to have a closed adoption, Josh and Holly contacted Mike and Carey Torrice, owners of Eye Spy Investigations, for their help in finding his mom. With only the knowledge of her first name and the city in which Josh was born, Mike and Carey were able to locate her within 24 hours.
The emotional story of locating Josh's mother, as well as the amazing Private Eye's that helped them, are mentioned in Holly's new book, Down the Rabbit Hole on page 307. She says:
"…The second season was even more amazing than the first. The producers found a couple of private investigators to track down Josh's birth mother (whom he had never met and knew nothing about). When Josh and Angel when to Charleston, Josh's hometown, everyone thought we were at the start of a long quest to find his real mother. No one actually expected her to turn up right away! The investigators came through and the episode turned out to be one of the most genuinely surprising and emotional ones of the series."
The episode that featured Mike and Carey Torrice ended up being the highest rated episode of Holly's World to air during the shows 2 season run. To watch a clip from this episode of Holly's World, visit our website at www.eyespyinvetigations.com!
If you or someone you know was adopted and are interested in finding your birth parents, call us 24/7 at 1-888-393-7799.
Source: Madison, Holly. Down the Rabbit Hole: Curious Adventures and Cautionary Tales of a Former Playboy Bunny. N.p.: n.p., n.d. 307. Print.