Let the tailgating begin!
Eye Spy Blog 2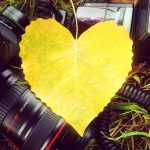 Let the tailgating begin!
Let the tailgating begin!
September is a favorite month for many. Especially so for football fans. Football season officially kicks off. Which means it's tailgating season. Is your significant other going out tailgating every weekend? This excuse allows for more time out of the house. But, are they really tailgating?
Could they be cheating? Although our gut instincts are often correct. It is important to make sure you have strong evidence before confronting someone. However, following someone on your own is never a good idea. This is especially true if the subject is able to recognize you. Similarly if you are too close to the case emotionally.
Therefore, you should call the experts. Our certified and professionally trained private investigators know how to follow someone without getting caught. Call Eye Spy today and get the proof you need. All cases are 100% confidential.
Eye Spy Can Help!
We can get the evidence that you need.
At Eye Spy Investigations, we offer 100% LEGAL, CONFIDENTIAL services. The Michigan Private Investigators at Eye Spy Detective Agency specialize in Domestic Investigations.
We have Investigators on staff that work directly for us all over Michigan. From Grosse Pointe to Birmingham, Sterling Heights to Livonia, Southfield to Detroit, Bloomfield Hills to Grand Rapids and every where in between.
If you have some questions, please do not hesitate to call. Feel free to go online and talk to one of our private investigators on our 24/7 live chat. Call the Michigan Private Investigators at Eye Spy Detective Agency today at (888) 393- 7799. For more information visit our website at www.EyeSpyInvestigations.com
They Can Run, But They Can't Hide From EYE SPY!